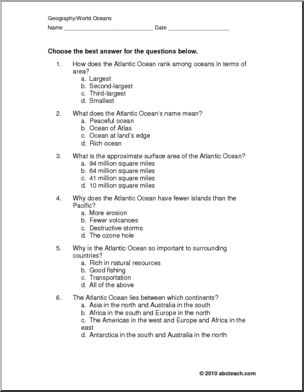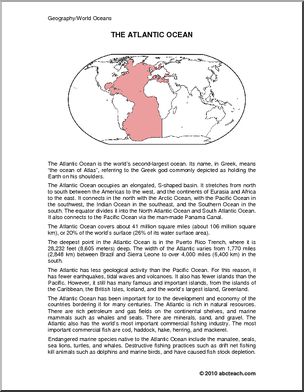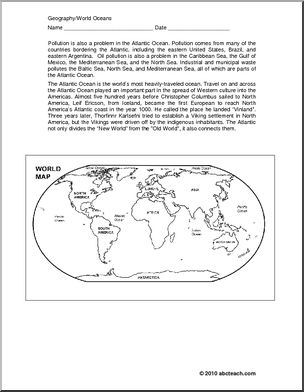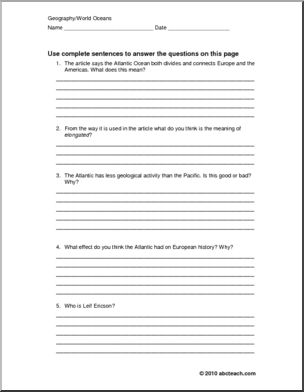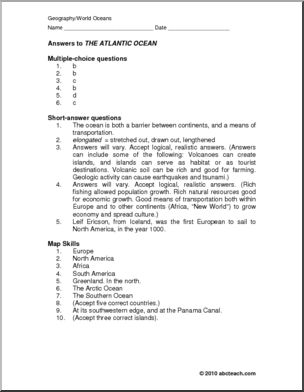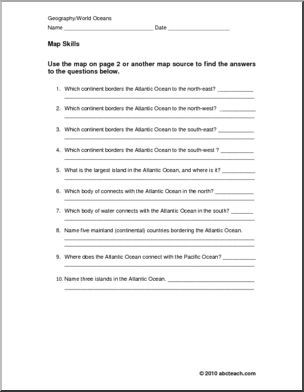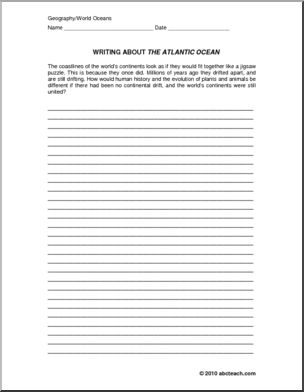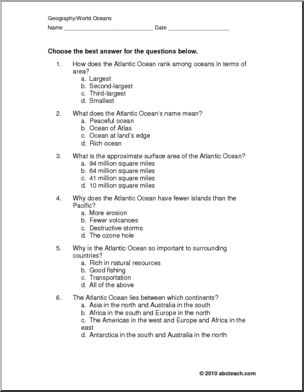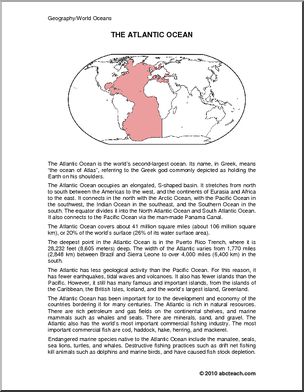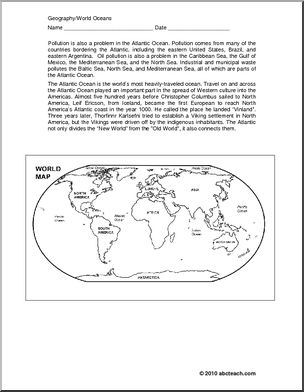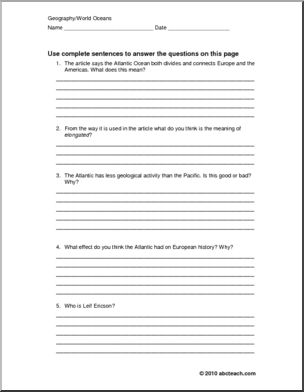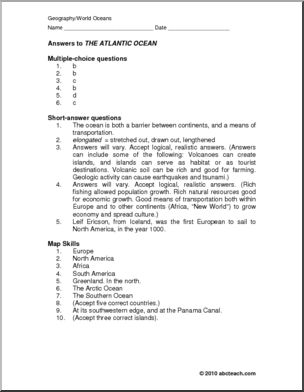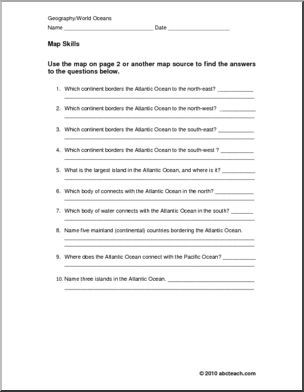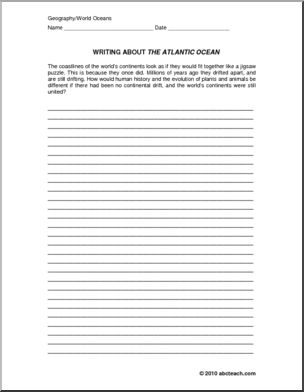 PREMIUM
Comprehension: Atlantic Ocean (upper elem/middle)
Overview
This one page reading comprehension on the Atlantic Ocean is part of the Oceans of the World series. Includes a labeled b/w world map; multiple choice, short answer and map skill questions; a writing prompt; and answer key.
Resource Tags
Similar Resources
/ Nomenclature Cards
Media Type PDF
/ Writing Activities: A Trip to...
Media Type PDF