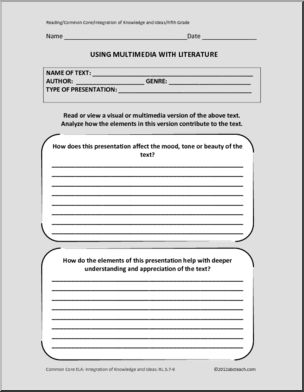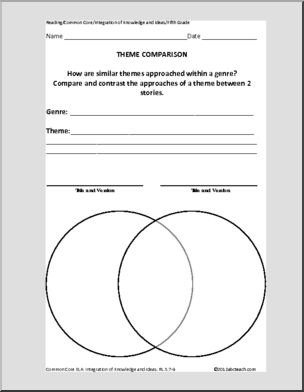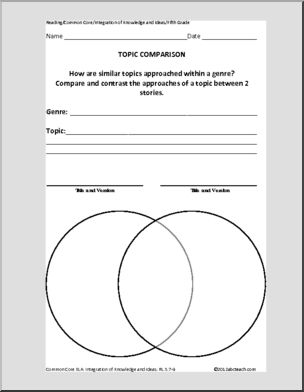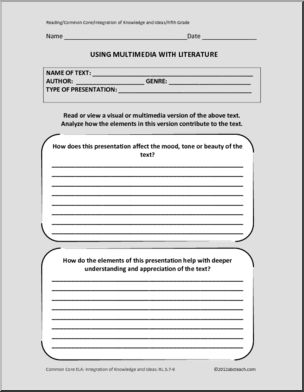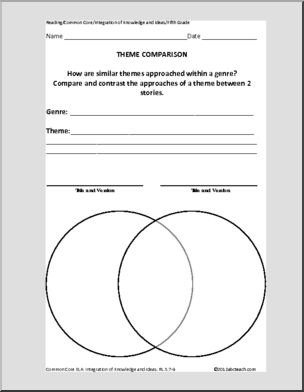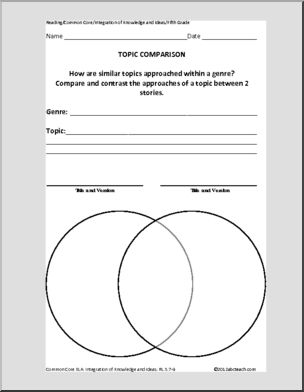 PREMIUM
Common Core: Literature Comprehension Template (5th grade)
Overview
This is a 3 page comprehension template addressing the common core
reading standards for fifth grade literature; Integration of knowledge and ideas. 
The emphasis is on the use of multimedia materials and gaining a deeper
understanding and appreciation of text.  This template can be used in its entirety
or as individual pages.
Resource Tags
Similar Resources
/ Literature
Media Type PDF
/ Literature
Media Type PDF
/ Literature
Media Type PDF