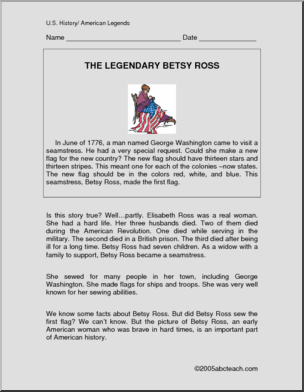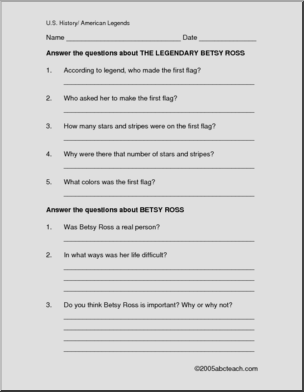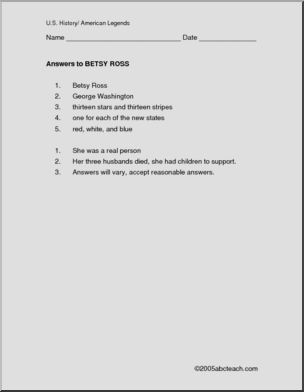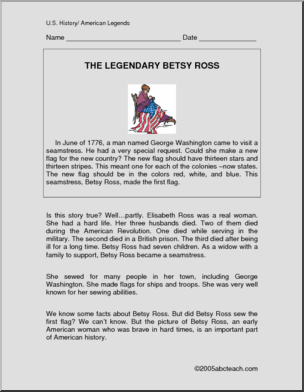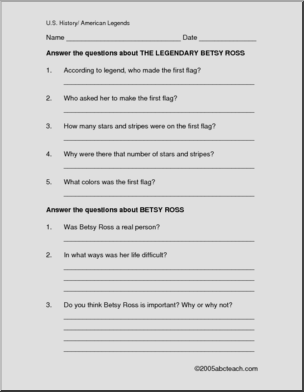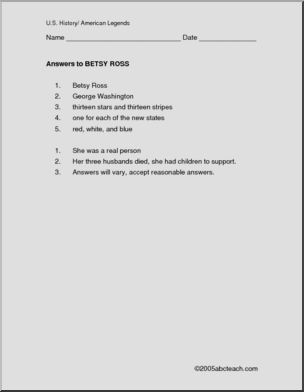 FREE
Comprehension: Betsy Ross (upper elementary)
Overview
The famous legend of Betsy Ross! Flag Day is June 14th– why not celebrate with a reading comprehension of this popular tale, which includes some facts about the real Elisabeth Ross.
Resource Tags
Similar Resources
/ United States History
Media Type PDF
/ Character Education
Media Type PDF
/ Martin Luther King, Jr.
Media Type PDF