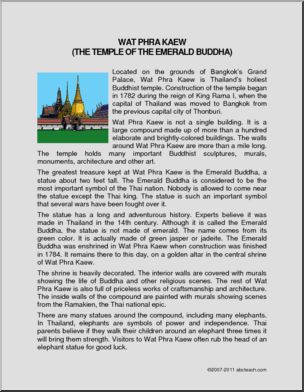 PREMIUM
Comprehension: World Landmark – Wat Phra Kaew (elem/upper elem)
Overview
Students read the factual information about Wat Phra Kaew and answer the multiple choice questions. They then present ideas about the creation of a similar landmark for their town.
Resource Tags
Similar Resources
/ Reading Comprehensions about Holidays
Media Type PDF
/ United States History
Media Type PDF
/ Writing Activities: A Trip to...
Media Type PDF