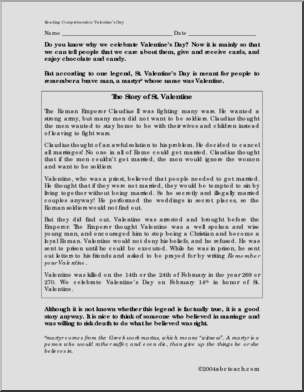 FREE
Legend: St. Valentine's Day (upper elem/middle)
Overview
One of many Valentine legends, this one presents a martyr who stood up to the emperor and defended his beliefs. A reading comprehension, writing prompt, and word search.
Resource Tags
Similar Resources
/ Remembrance Day
Media Type JPG
/ Winter Learning Centers
Media Type PDF
/ Writing Activities: A Trip to...
Media Type PDF